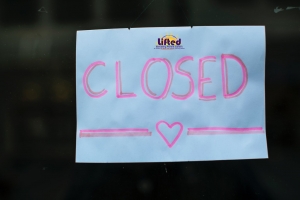 The centre is currently closed until further notice.
Please note that the events on our calendar are cancelled until further notice.
We apologise for any inconvenience.
---
If you need practical advice or emotional support, we may still be able to help.
Contact us betweem 10am to 6pm, Monday to Friday, and we will try to help.
---
Carers' Outing (Durham and Whitby) June 2019
June 29, 2019

-

June 30, 2019

|

Free
We are organising a FREE trip for carers to Durham and Whitby, including an overnight stay (as well as Saturday night dinner + Sunday morning breakfast) at the Sporting Lodge Hotel in Teesside.
The trip will include coach travel with reserved seating throughout the trip – from Manchester to/from Durham to the hotel in Teesside on Saturday, then to Whitby and back on Sunday.
The trip is free but we would like to ask prospective attendees to give a £20 deposit, which you'll get back in full when you join us during the weekend.
Here's some information about the places we're visiting:
Durham

Saturday afternoon will be spent exploring Durham, a historic city in the North East and known for its many Grade I and II listed buildings, including the Durham Cathedral and Durham Castle. The whole centre of Durham is considered a conservation area, and the cathedral & adjacent 11th-century castle are designated World Heritage Sites by UNESCO. We could enjoy the city's historic architecture before heading to the Sporting Lodge Inn in Teesside for the night.

Sporting Lodge Hotel, Teesside

The hotel offers the usual en-suite facilities, as well as free WiFi. There is a leisure suite with indoor heated swimming pool, steam room and sauna.

Whitby

Sunday will be spent taking in the "timeless charm of Whitby" with an opportunity to enjoy "the beauty of the North Yorkshire moors" and coastline. A seaside town, port and civil parish in North Yorkshire, Whitby has a maritime, mineral and tourist heritage.

Please email or ring us at 0161 498 0312 ASAP if you're interested in joining.

Please note that while the trip – including lodging, evening meal on the Saturday and breakfast on the Sunday – is free but we would ask attendees to give a £20 deposit, which you'll get back in full when you join us during the weekend.
Much thanks to Buzz – the Manchester Health and Wellbeing Service – for funding this trip.