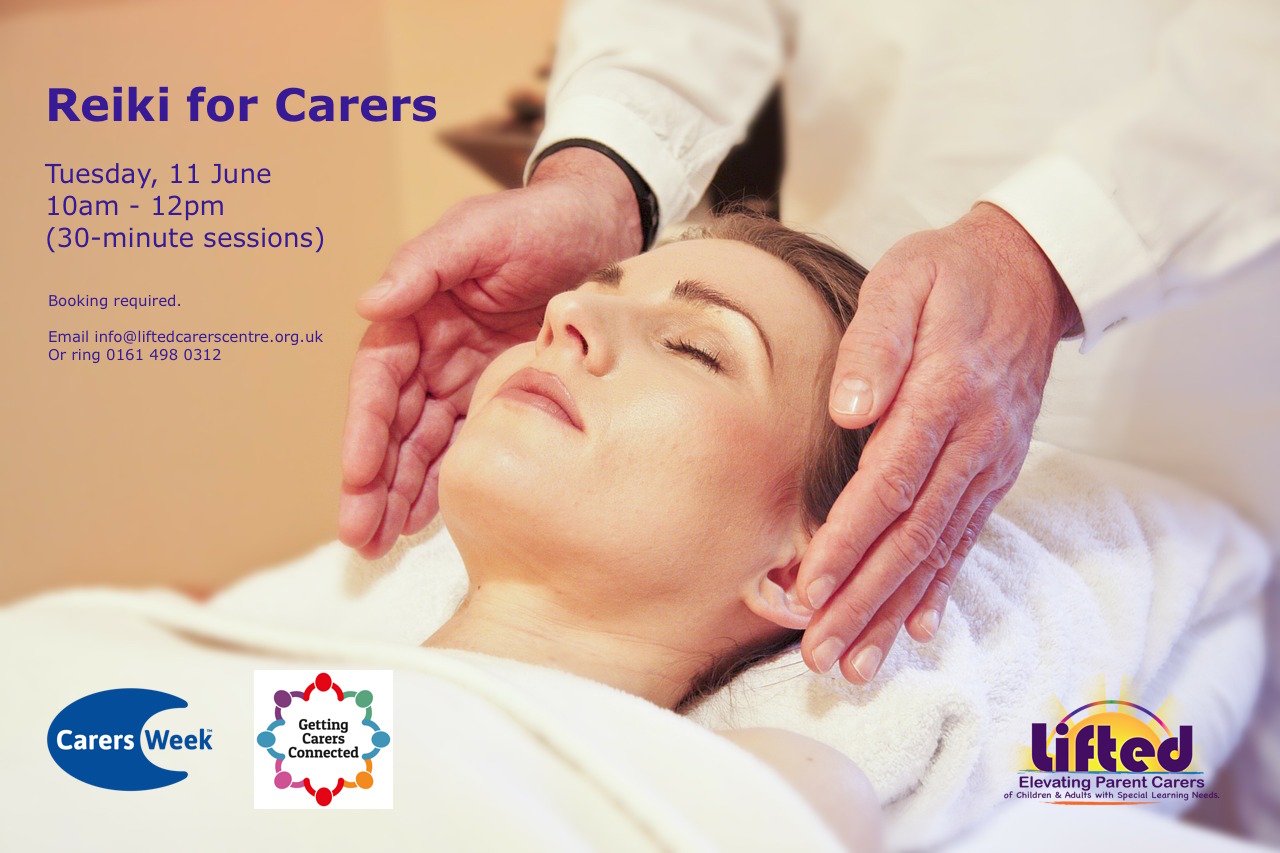 Reiki for Carers
June 11 @ 10:00 am

-

12:00 pm

|

Free
We are holding reiki sessions at the centre this coming June, as part of our Carers Week* celebrations.
Reiki is a Japanese technique for stress reduction and relaxation that also promotes healing. A Reiki practitioner aims to change and balance the energy fields in and around your body to help on a physical, psychological, emotional and spiritual level. While there is no scientific evidence to show Reiki as an effective treatment to any medical condition, many healthcare professionals accept Reiki as a useful complementary therapy which may help lower stress, promote relaxation and reduce pain.
The sessions take around 30 minutes and will be administered by a parent-carer that uses our service. Booking is required so please contact us to reserve your slot for the day.
* Carers Week is an annual campaign to raise awareness of caring, highlight the challenges carers face and recognise the contribution they make to families and communities throughout the UK. This year's theme is "Getting Carers Connected", which focuses on "connecting carers and helping them to get the support they need to care without putting off their own health needs or losing important relationships with others." Getting carers connected means not only connecting them with family, friends and fellow carers, it also means connecting them with advice & information, services and technology. Everyone has a part to play. Learn more at https://www.carersweek.org/about-us/getting-carers-connected
—
Much thanks to our supporter and fellow carer, Jade, for doing these sessions. <3